Hmong School Appeal : Laos
This project is to build a school in the hills of Laos for Hmong children. Hmong are ethnic Chinese, hill dwelling people, who migrated over the years down the Mekong River into Laos from China. They like most minorities have suffered discrimination over the years and have some of the worst schools in the country.
There are very few schools for the Hmong, particularly in the area between Oudomxay and Luang Prabang were we have just built this new 3 roomed school. Red Spokes has in the past contributed to building a simple Hmong school - see picture below - and to funding a teacher, but this latest project raised funds through LVCF to build a larger school that will cater for Hmong children for miles around.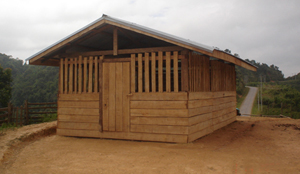 (The first Hmong School, built in 2006)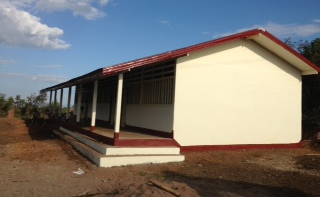 (The second Hmong school, recently completed)